intro to kadayawan
Feel guilty already for not posting anything about Kadayawan. And as Ate Anj said, work is not an excuse, but really it is my excuse. And the fact that because so much happened during my trip home to Davao that I don't know which story to tell first.

If you haven't been to Davao, you might want to schedule it during Kadayawan - the festival of festivals! But actually, anytime in Davao is fun and festive time especially if your friends are as fun and crazy as mine. Ok, maybe just half as crazy would do too, mine are pretty crazy eh.hehehe


These 2pics should do for now - UpDharmaDown concert! That night was a good night!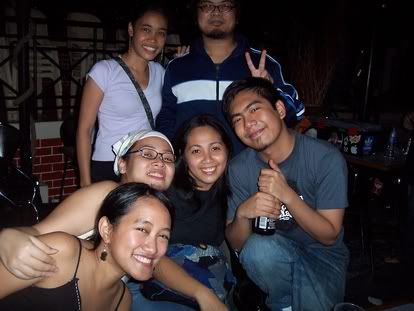 full support to Ate Ray Yap's brother, the bassist Pol Niño! But those who were there that night know I was also cheering for another band member..hehehe!
we served as Pol's sisters!(Ate Anj, me and Ate Tatit) Ayos!